Betfair Ambassador Rivaldo looks ahead to Man City v Liverpool, predicts the two clubs will meet in the Champions League semi-finals and says it's best for players' spouses to keep their emotions in check on social media…
We have a massive Man City v Liverpool clash on Sunday with the Citizens one-point ahead of the Reds at the top of the Premier League table and eight matches to play.
It will be an important moment in the season, but I don't think this match will decide the title since there are a bunch more matches to play after this one.
Anyway, the team that wins this match will have a huge confidence boost to taken into their last seven matches and have that psychological advantage, even though things could still change when there are still 21 points to battle for.
Atletico were embarrassing and City will qualify
Only one team tried to play football in Manchester City's Champions League quarter-final first leg win over Atletico Madrid. The Spanish side simply defended all the time.
Yes, we know about Diego Simeone's tactics, but this was really ugly from his team, with all 10 players dropping into their own box at times.
If I was playing for a big team such as Atletico I would be embarrassed to defend for 90 minutes, especially in a squad with sharp offensive players like Antoine Griezmann, Luis Suárez and João Félix.
Of course, they were expected to be cautious, buy they needed to try to hurt their opponent at some point. That simply didn't happen, with City having over 70% possession.
City will qualify in Madrid since Atleti will need to go for goals in Wednesday's second leg. With space to play, City will be superior to the Spaniards and should win, booking their place in the semi- finals.
Díaz deserves plaudits for impact at Liverpool
Liverpool are very well placed to reach the semi-finals after beating Benfica 3-1 away from home. Luis Díaz was in great form against his old foe. The Colombian attacker scored one goal and assisted Sadio Mane for another becoming the star of the match and proving his importance in a Reds attack. That's impressive in a squad where Diogo Jota and Roberto Firmino are also vying for a starting place.
Díaz is a great player, who has made an immediate impact for the team, and I'm sure he will play a crucial role in Liverpool success in the next few years.
Tuchel shoud save Silva for big games
Chelsea were humiliated last weekend by Brentford, who beat the Blues 4-1, and one of the players at fault was Thiago Silva.
But we must remember that Silva just came from playing for the Brazilian national team and had little time to rest between trips. In those circumstances it's tough to perform at the highest level.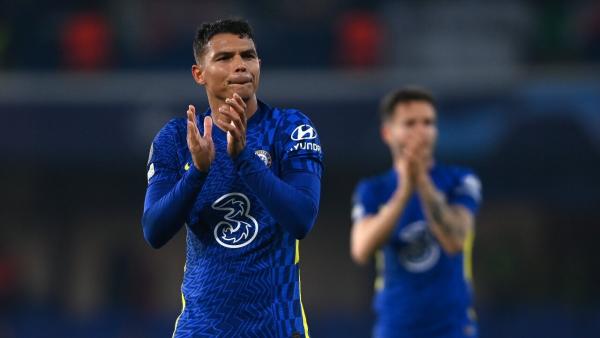 When you have a player of such quality and experience as Silva on your ranks
you always want him on the pitch, but he is already 37-years-old and it
would be nice to rest him ahead of crucial matches like the one against Real Madrid next Tuesday (when Chelsea will try to come from 3-1 down in the Bernabeu).
Silva's wife shouldn't stick up for him on social media
Recent critics of Silva's performances lead to his wife going on to social media to defend him and of course that shouldn't happen.
But sometimes you simply can't hold in your emotions when you see a loved one under heavy attack.
It's wrong to take part in the discussion – and maybe counter-productive – but we must understand that it's tough to contain the emotions when your family is getting stick.