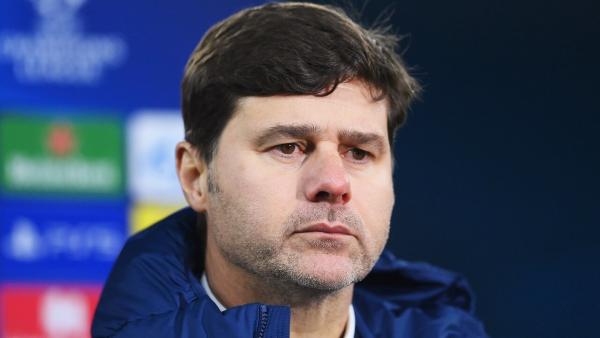 Antonio Conte is the favourite to be the next manager of Paris Saint Germain and that could open the door to a sensational return to Tottenham for Mauricio Pochettino…
"Conte, who became Tottenham manager in November, is 2/1 to leave London for the French capital."
Mauricio Pochettino and Antonio Conte could be set for an extraordinary job swap after the Italian was installed as the firm favourite to become the next manager of Paris Saint Germain.
Conte, who became Tottenham manager in November, is 2/1 to leave London for the French capital. He spoke again about the need for investment in new players after Spurs' 0-0 draw with Brentford on Saturday, leading to renewed speculation that he's unhappy.
Reports in France claim that Pochettino, whose PSG side wrapped up the Ligue 1 title at the weekend, is about to be sacked as manager. He was booed by PSG fans ahead of their 1-1 draw with Lens at the weekend and his departure could be confirmed to today.
Conte, meanwhile, has reportedly told the French club he is prepared to take over and would accept a two year deal.
But he may face competition from Zinedine Zidane, who is 7/2 in the betting, and according to some reports PSG's preferred candidate.
Even if PSG turn down Conte, he may have burned some bridges with his current employers by so openly courting the French club.
If Spurs lose Conte then they could turn to Pochettino for a second time. He remains a favourite with fans after taking them to the final of the Champions League in 2019.
He was at one point the favourite to become Manchester United's next manager but they picked Erik ten Hag ahead of the Argentine.
Pochettino was also backed into favouritism to get the Spurs job last summer before Nuno Espirito Santo was appointed. That would have been complicated, though, as Pochettino was only six months into his reign in Paris.
This time, if he is sacked by PSG and Conte takes over in Paris, the road back to north London would be much smoother for Pochettino.
Source: BetFair French